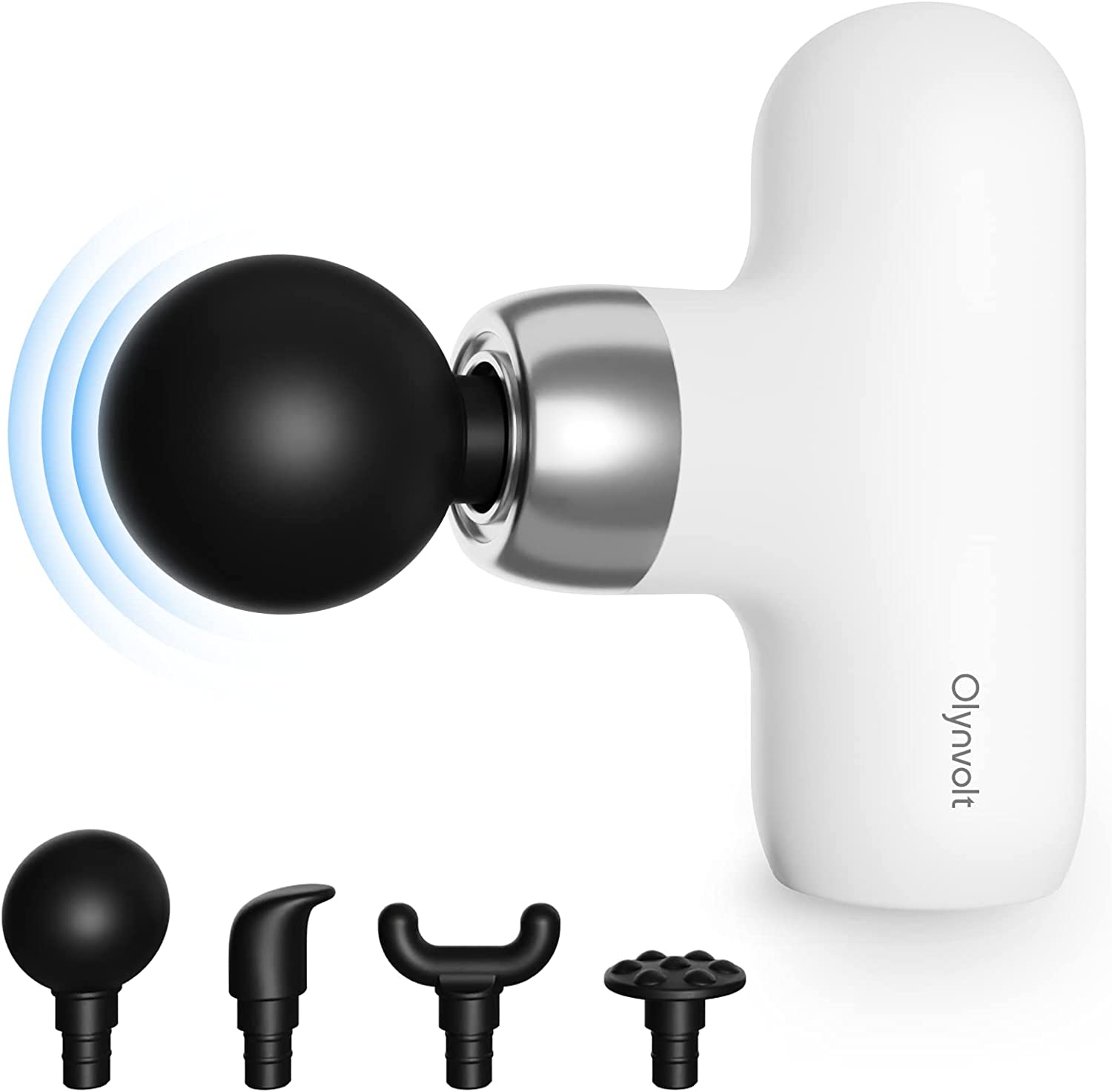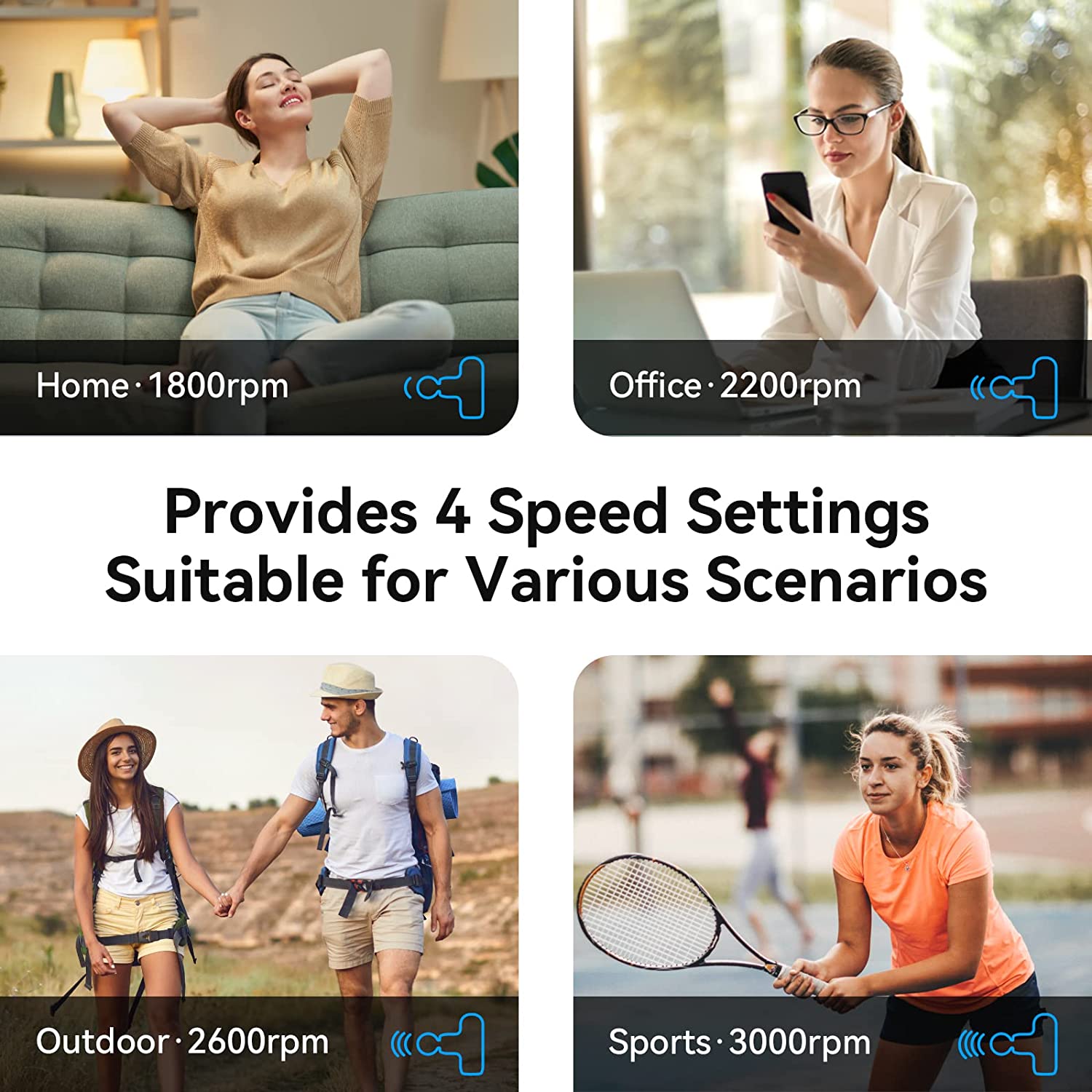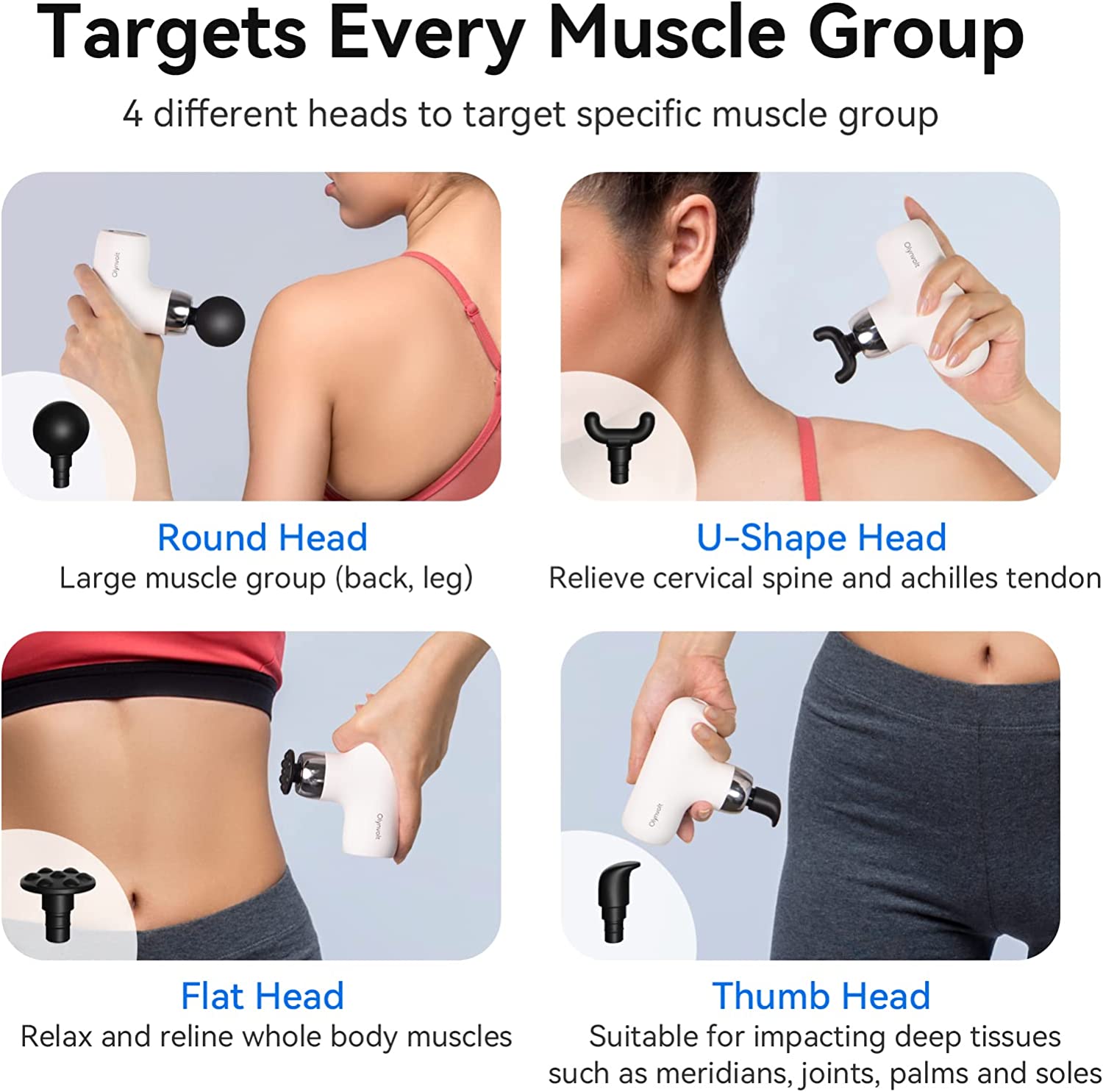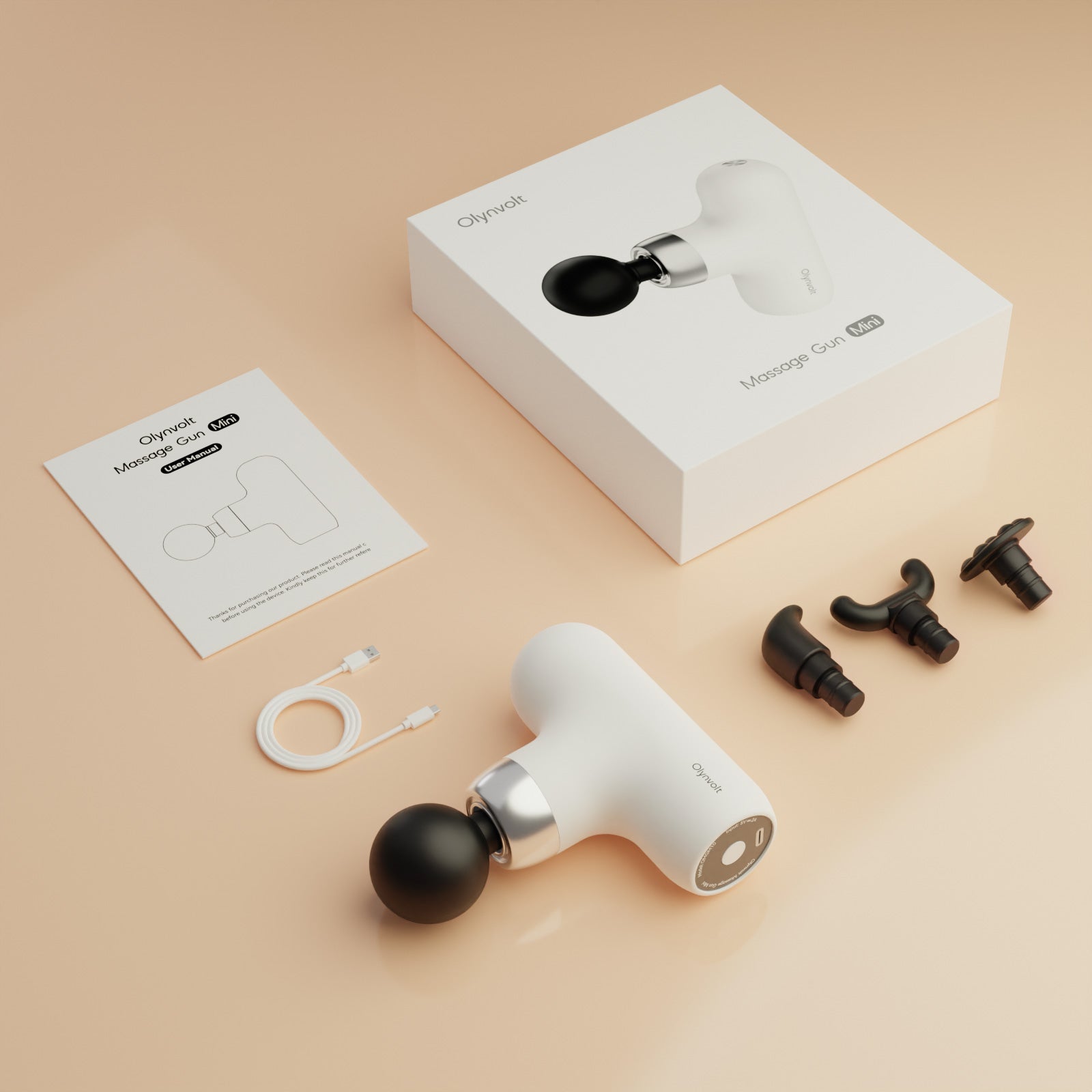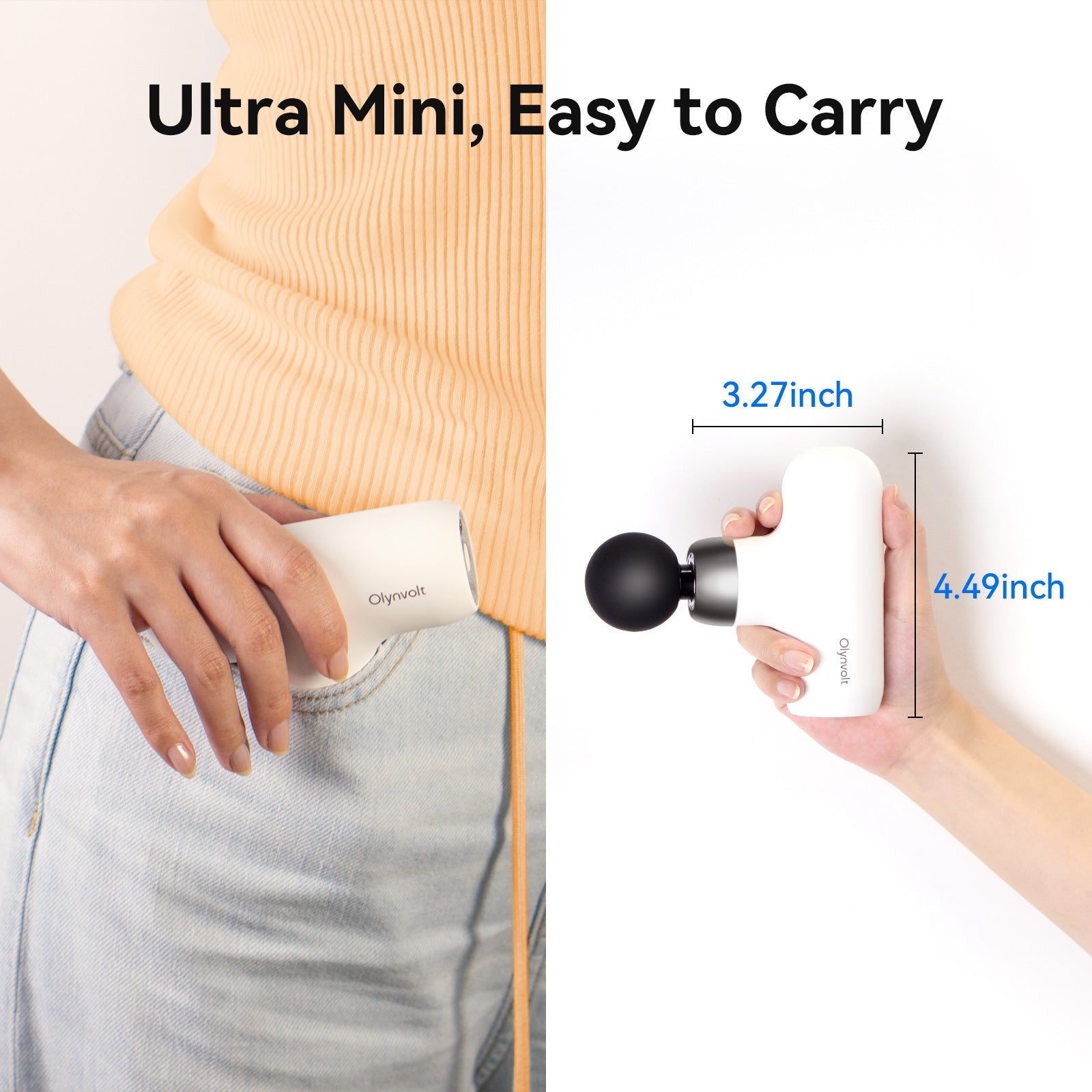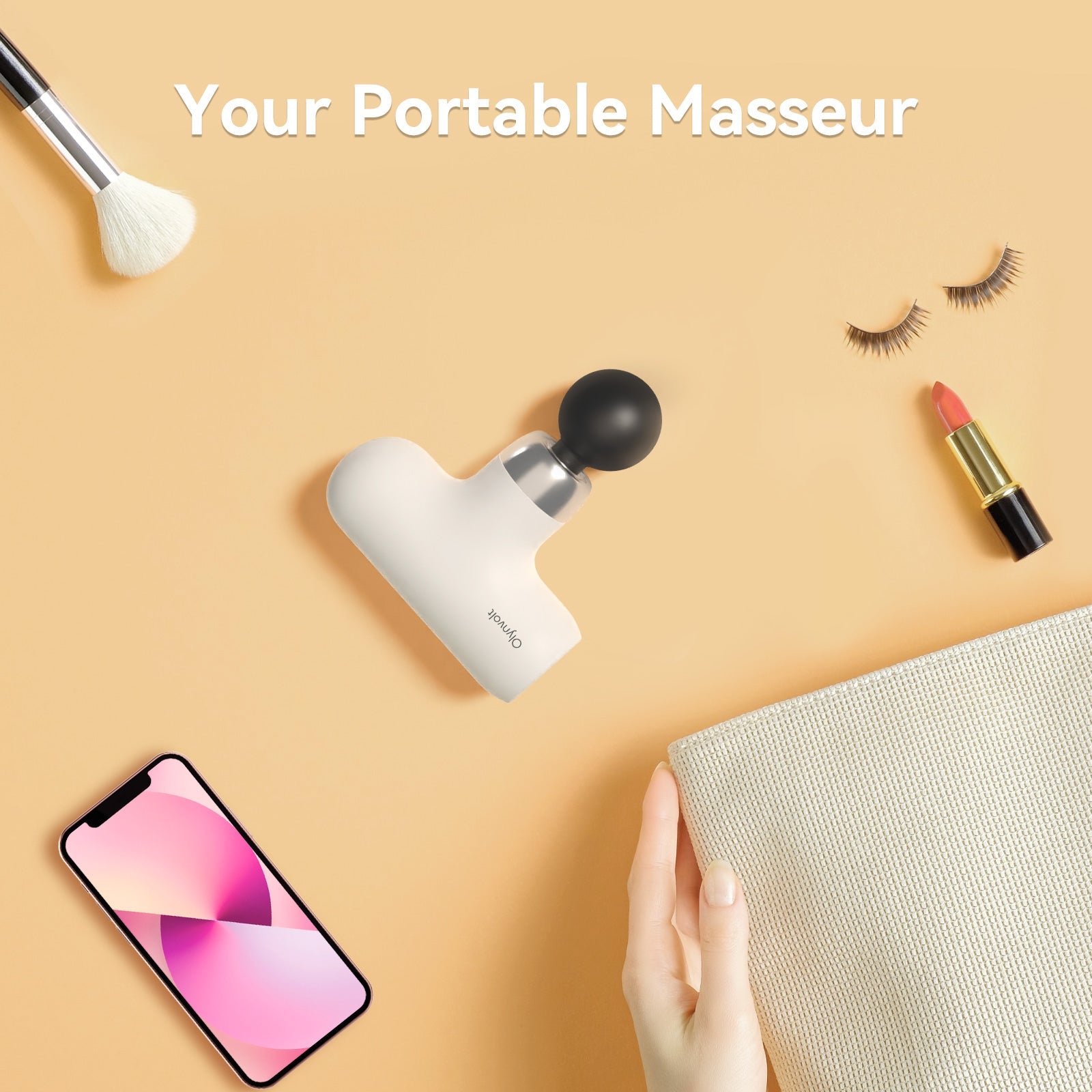 Olynvolt™ Mini Massage Gun
Tiny but strong power
Only weight 0.55lb, more convenient for carry out.

Small body with strong massage effect. Maximum speed 3000rpm and vibration amplitude is 6mm.

Skin like materials provide a comfortable touch.

4 massage head target your muscle groups

Noise free
In stock
Olynvolt Mini Massage Gun
penetrates 6mm deep
Relax All Muscle Group
Penetrates the 6mm deep muscle group, and the powerful vibration can reach hard to get muscle tissue, reduce discomfort, and avoid future injury.
Different levels of intensity 
Fit Right Your needs
Effective and Safe intensity levels for different kinds of need.
Adjustment function of 1800-3000 times per minute.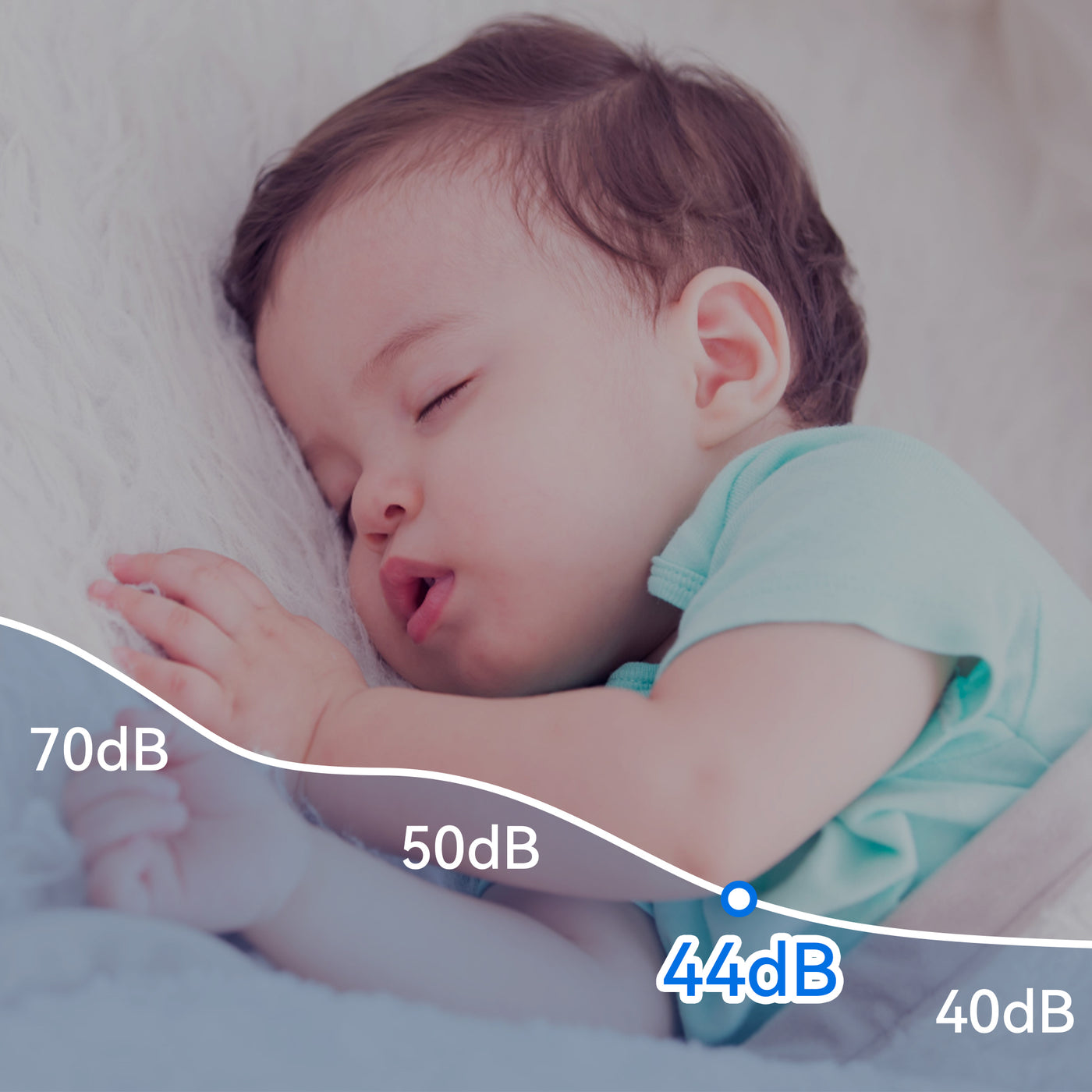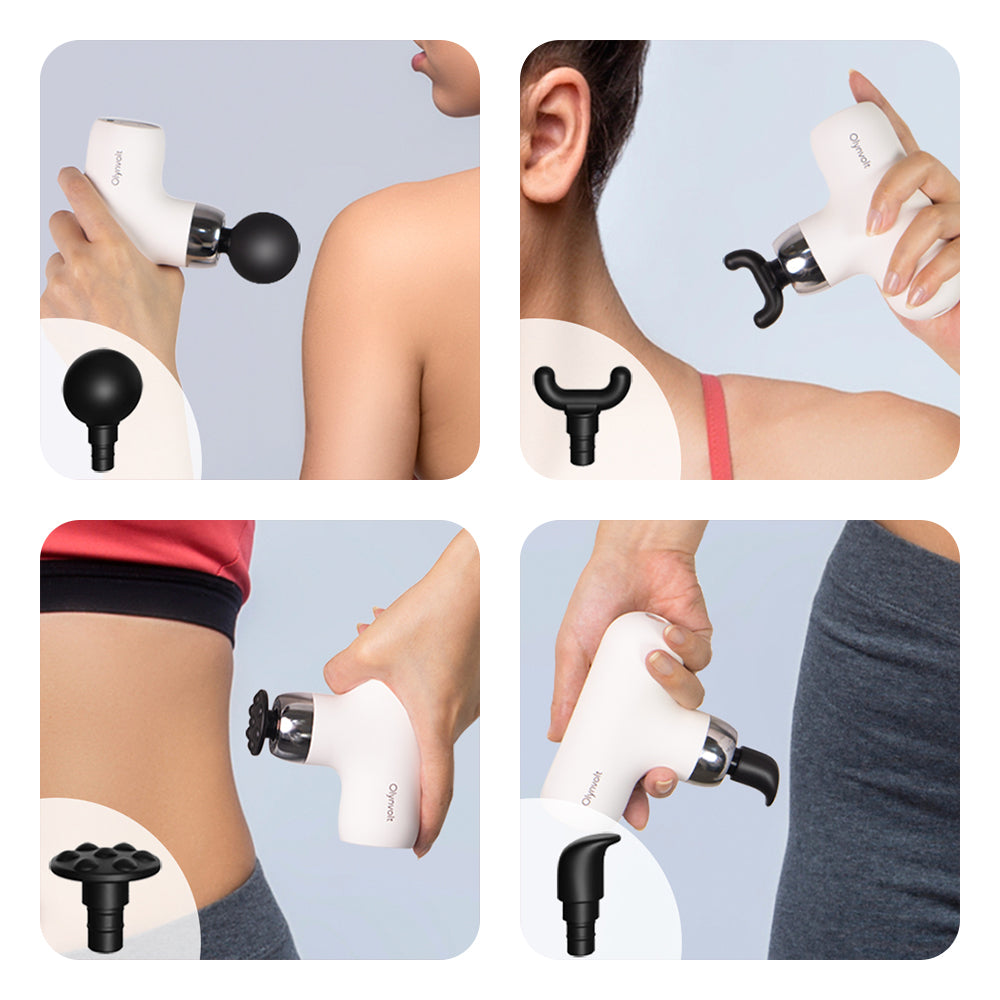 Quiet and relaxed
Lower than 44dB
Truly achieve a comfortable feel and low noise (lower than 44dB) under high-speed mode.
Targets every muscle group
4 Different Heads
Comes with 4 accessories made of environmentally friendly high-quality material, suitable for various parts from feet to neck.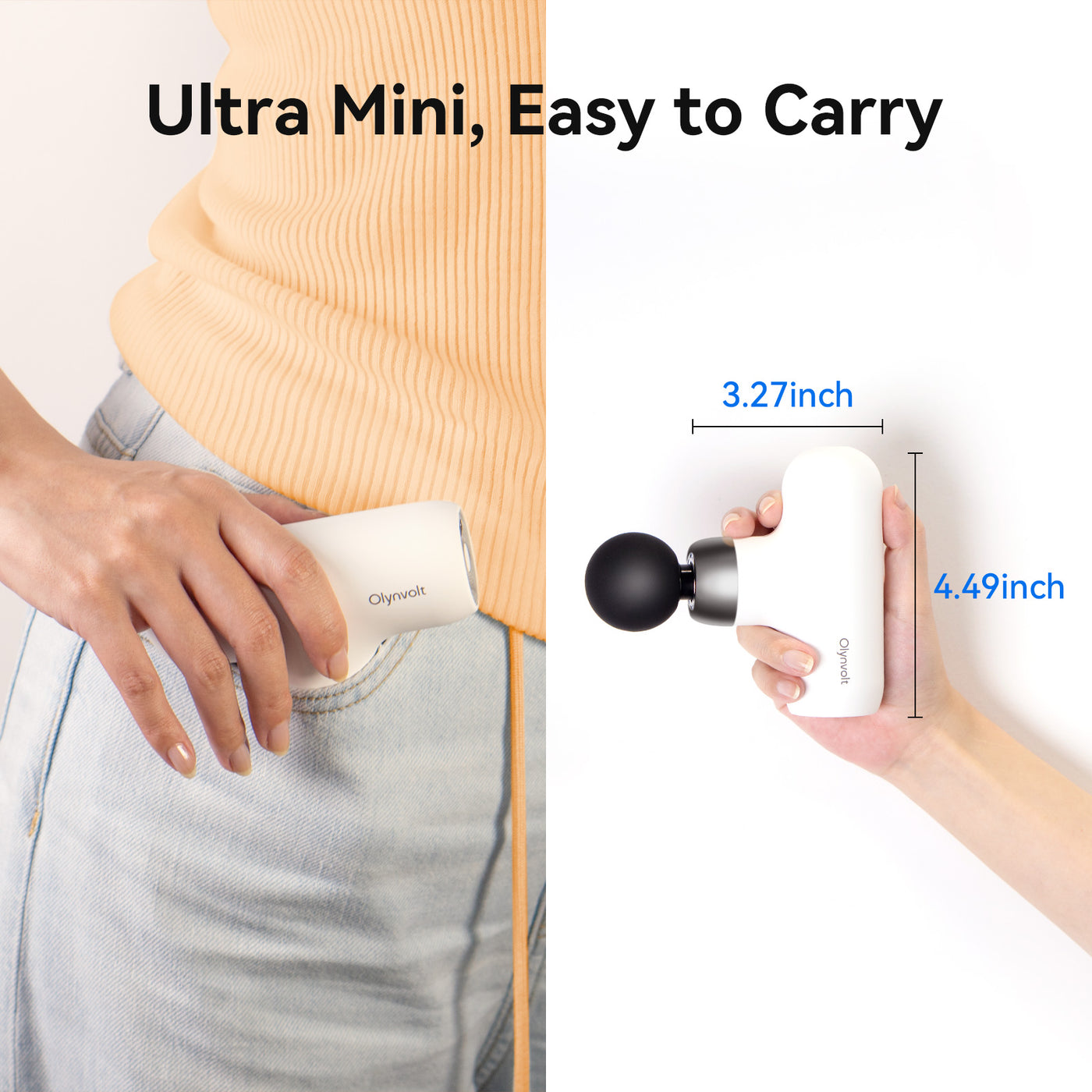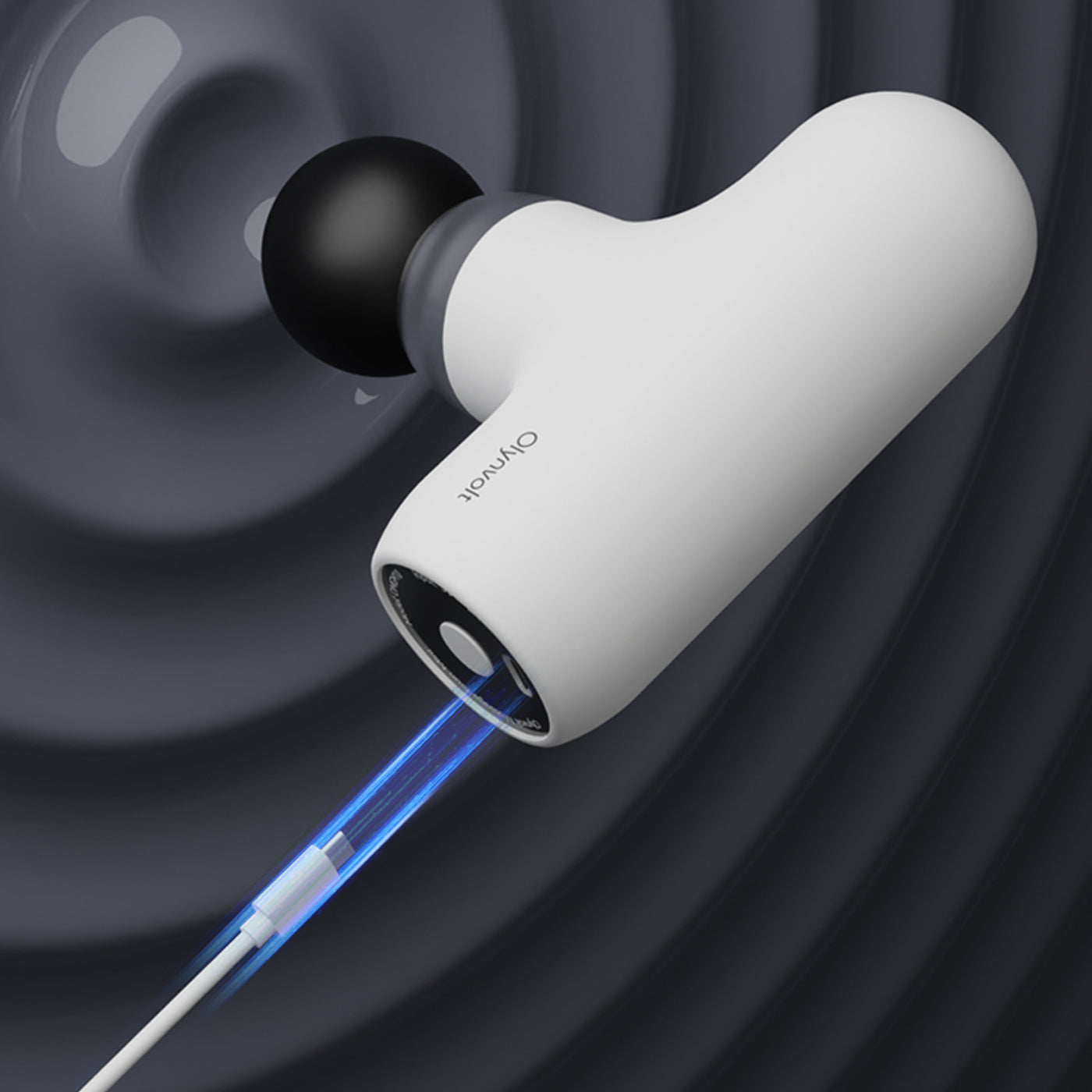 Made for convenience
Portable Beyond Phone
It only weighs 0.55lb. Can be carried out like a cell phone, providing muscle soreness relief, muscle training and recovery no matter where you are.
Small but Powerful
Up to 7 days Using
Use the minimum gear for massage, and it can be used for 7 days based on 30 minutes of daily use.
What's included with your Olynvolt Massage Gun Mini
· Massager Device Unit *1
· Massage Head *4
· USB-type C Charging Cable *1
· Product Manual *1
It depends on where you are. Orders processed here will take 5-7 business days to arrive. Overseas deliveries can take anywhere from 7-16 days. Delivery details will be provided in your confirmation email.
For more details, please read shipping policy.
You sure can. Olynvolt Pocket can be used at all ages. If you have any specific health concerns, please check with our support team and your doctor.
Our device comes with a 30 Day Risk Free Guarantee. We're incredibly confident that you'll get relief from your body pain, tension and soreness with our device, but if you don't, please contact support within 30 days of receiving the product.
You can contact us through our contact page! We will be happy to assist you.