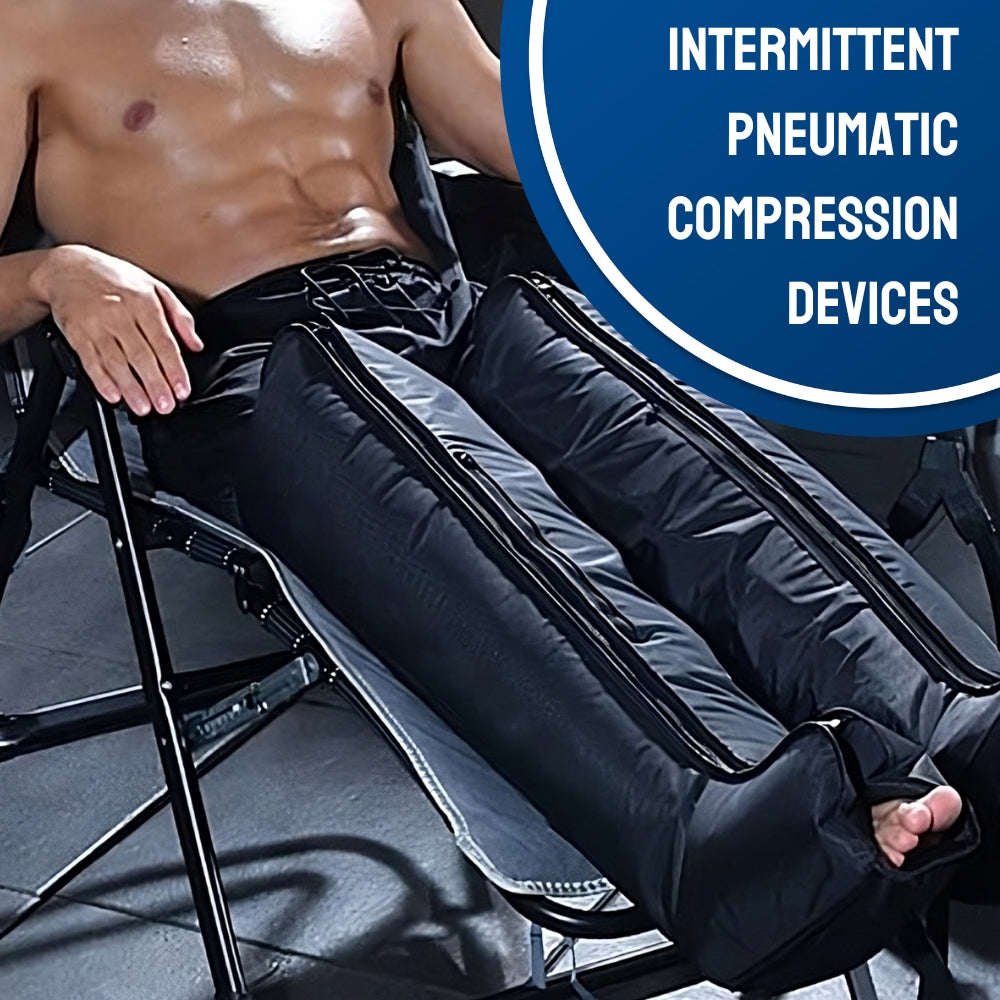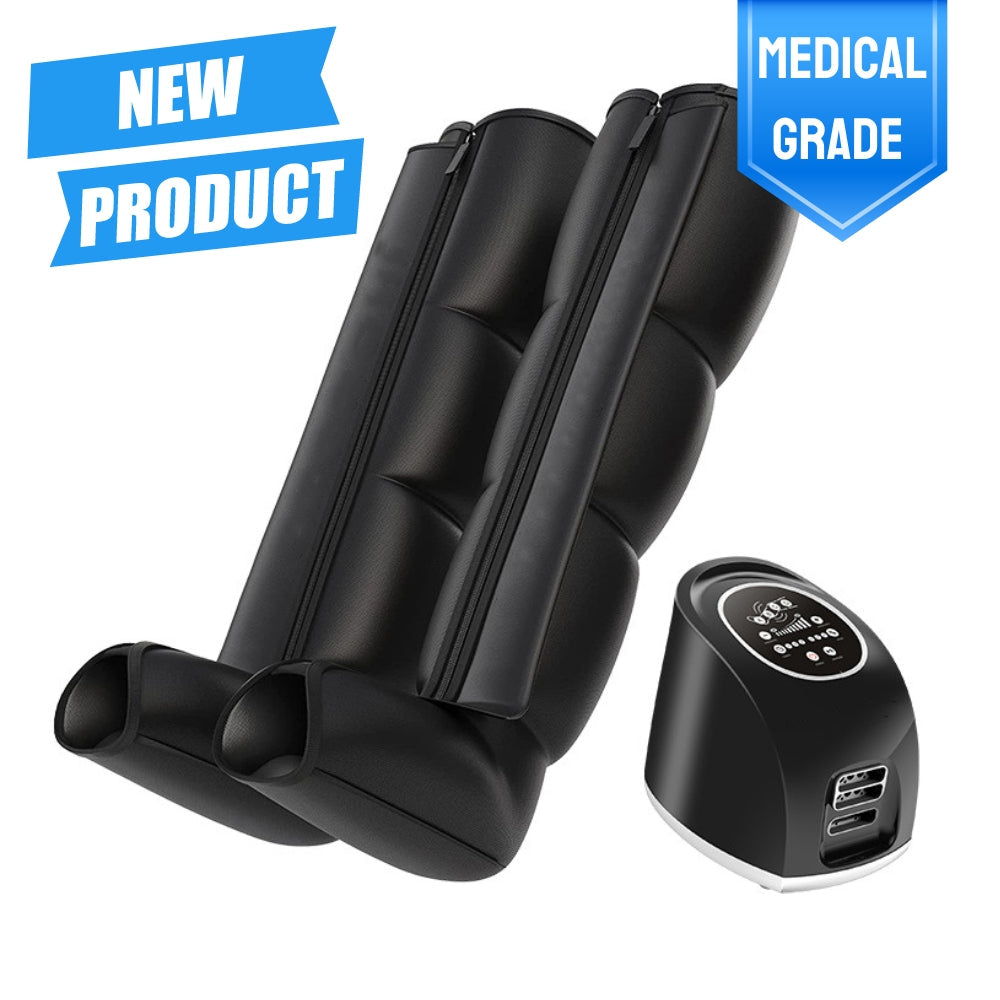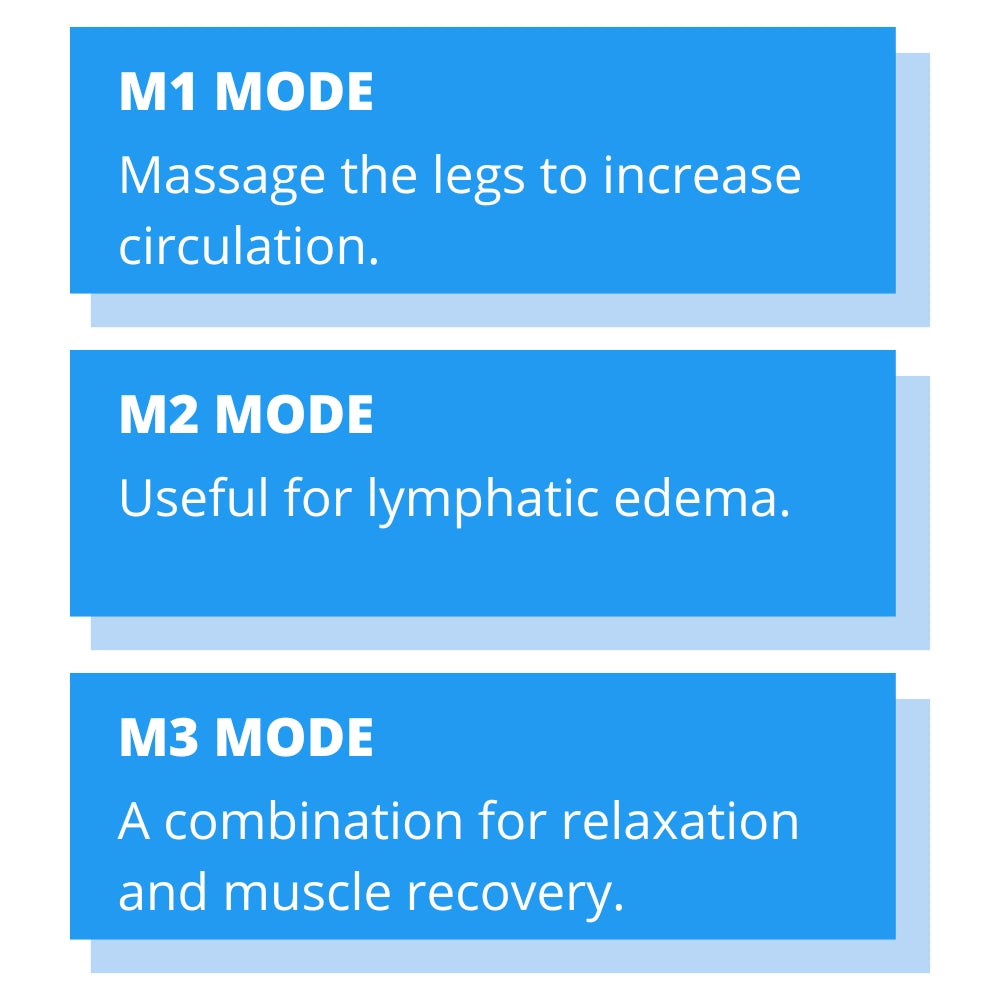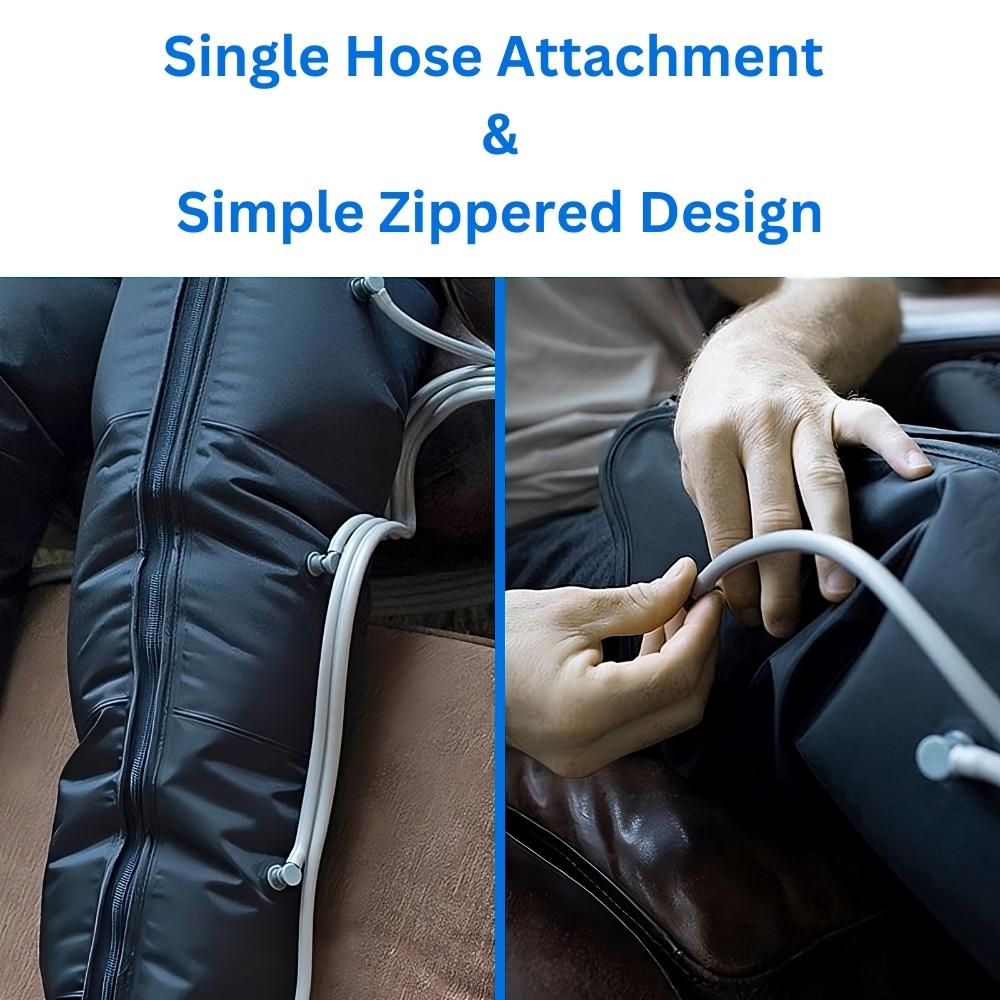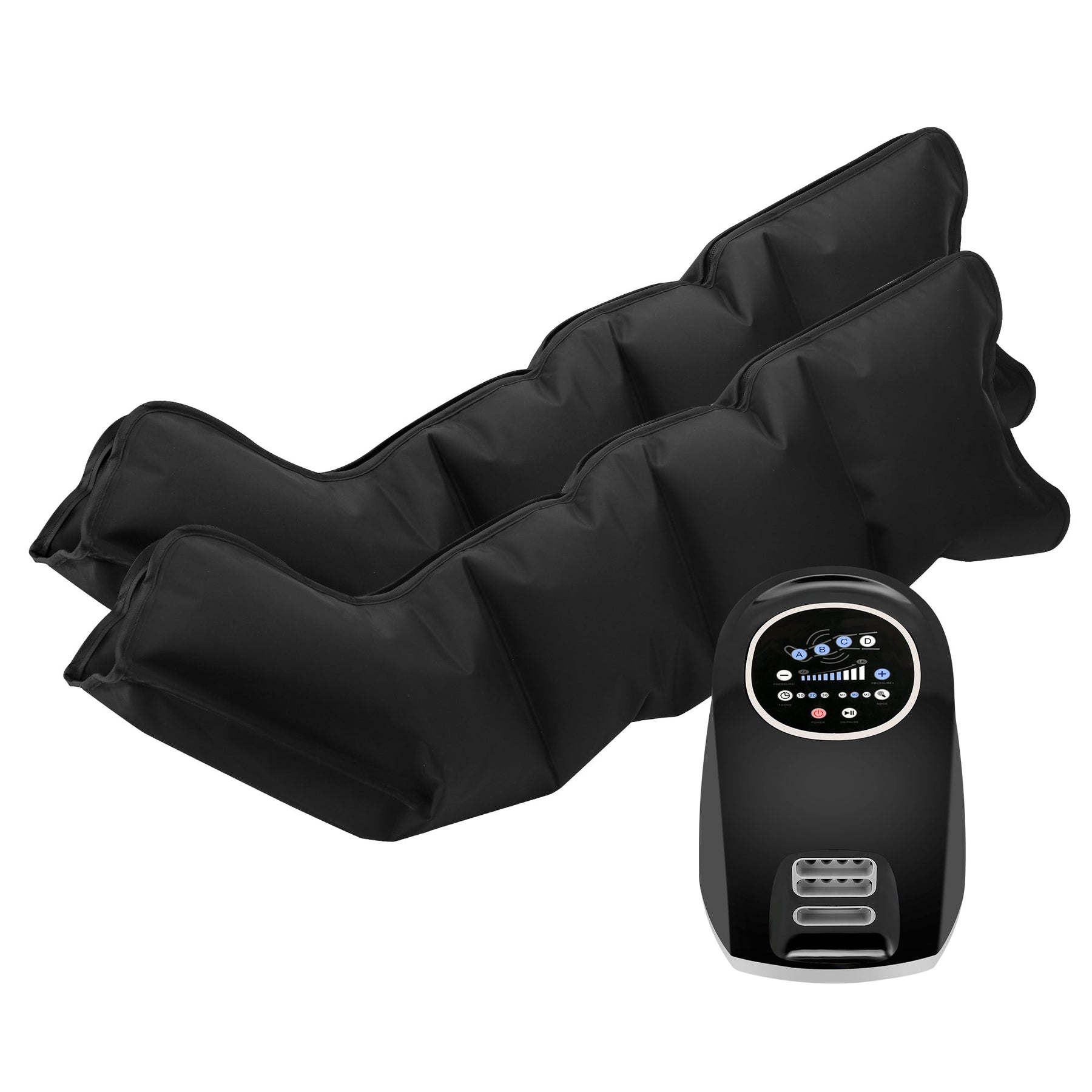 Olynvolt™ AirPower Boots Pro-Powerful and Intuitive Air Compression
This product truly lives up to its promise of helping me alleviate fatigue and muscle tension in my legs. It provides comprehensive coverage to my entire leg, and its distinctive massage technique induces an incredible sense of relaxation. Using it feels akin to having a professional masseur tending to my legs, effectively easing away any stress.
Mary H. ✅Verified Buyer
In stock
Olynvolt™ AirPower Boots Pro includes a state-of-the-art air pressure compression technology up to 240 mmHg, delivering relief along four adjustable chambers from feet to thigh.

Featuring an intuitive visual display, you'll have complete control of your therapy session. Integrated intelligent pressure sensor technology ensures pressure is applied safely and evenly across all four chambers.
Pressure range: 60-240mmHg
Treatment time: 10, 20, 30 minutes
Treatment modes: 4
Number of working chambers: 4
Chamber control: Optional for each chamber to open/close
Control method: Visual control
Safety mode: Built-in automatic safety control system.
Not Sure about buying? We offer a 30 day trial period which allows you to trial your purchase for 30 days and if you're not happy you can return it for a refund.

We stand behind every purchase with our hassle-free return policy. If for any reason you're not completely satisfied with your purchase, simply return it within 30 days with no questions asked.
✔️Relieve Lymphedema
✔️Relieve pregnancy-related edema
✔️Reduces muscular tension
✔️Stimulates blood circulation
✔️Speeds up recover
✔️Prevention of Various types of edema
✔️Prevention of venous thrombosis

Main Unit *1
Leg cuff with connecting hose *2
Sealed Plug *1
Product Manual *1
DYNAMIC COMPRESSION TECHNOLOGY
MAXIMISE CIRCULATION
relaxes leg muscles, prevents venous thrombosis, and various types of edema.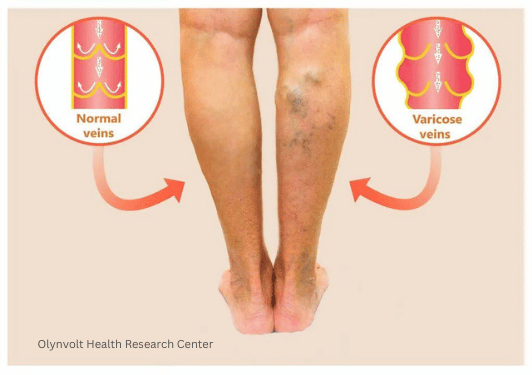 Prevention of venous thrombosis
Venous thrombosis is a severe complication that can lead to issues like pulmonary embolism. Pneumatic pressure boots can help prevent the formation of venous thrombosis by aiding in the maintenance of blood flow in the veins, reducing the risk of blood stasis and clotting.
Prevention of various types of edema
Regular use of pneumatic pressure boots can alleviate swelling and pain in the affected areas. This is particularly beneficial for edema patients as it provides rapid relief.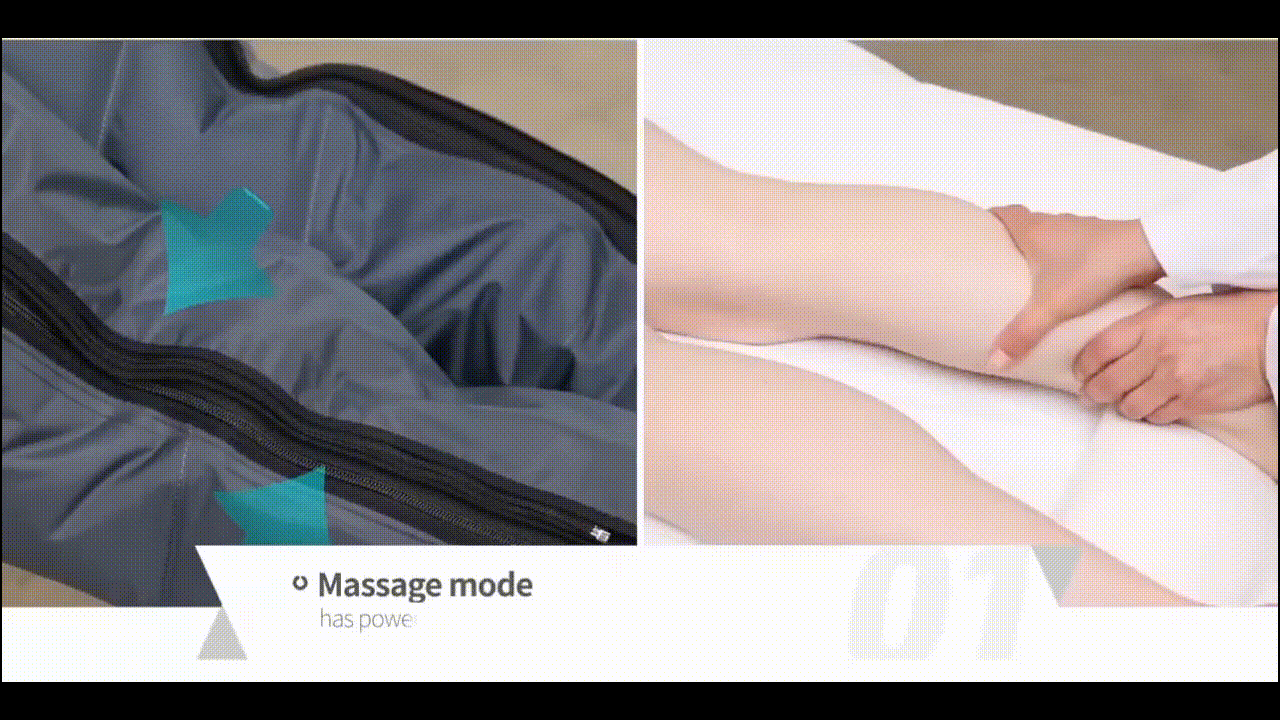 Your Personal Home Masseuse
Feels as comfortable as having a real person massage those sore and tense areas in your legs, providing quick relief from leg discomfort
3 highly effective modes
Efficient preset massage modes
This vibration therapy device delivers pinpointed pressure and vibration to focused areas for reduced tension and improved movement.
Different levels of intensity 
Fit Right Your needs
Customize the following according to your needs:
1. Intensity control. 2. Position selection. 3. Massage duration. 4. Massage mode selection.
high-quality material
Premium and Safe Materials
All attachments include premium materials and overlapping zones for gapless compression
Made for everyone
Fits Most Legs
Based on our research, this size is designed for the majority of people, allowing more people to enjoy the best price. If you have specific requirements, please don't hesitate to contact us.
What's included with your Olynvolt AirPower Boots Pro
· Main Unit *1
· Leg cuff with connecting hose *2
· Sealed Plug *1
· Product Manual *1
It depends on where you are. Orders processed here will take 5-7 business days to arrive. Overseas deliveries can take anywhere from 7-16 days. Delivery details will be provided in your confirmation email.
For more details, please read shipping policy.
You sure can. Olynvolt Pocket can be used at all ages. If you have any specific health concerns, please check with our support team and your doctor.
Our device comes with a 30 Day Risk Free Guarantee. We're incredibly confident that you'll get relief from your body pain, tension and soreness with our device, but if you don't, please contact support within 30 days of receiving the product.
You can contact us through our contact page! We will be happy to assist you.