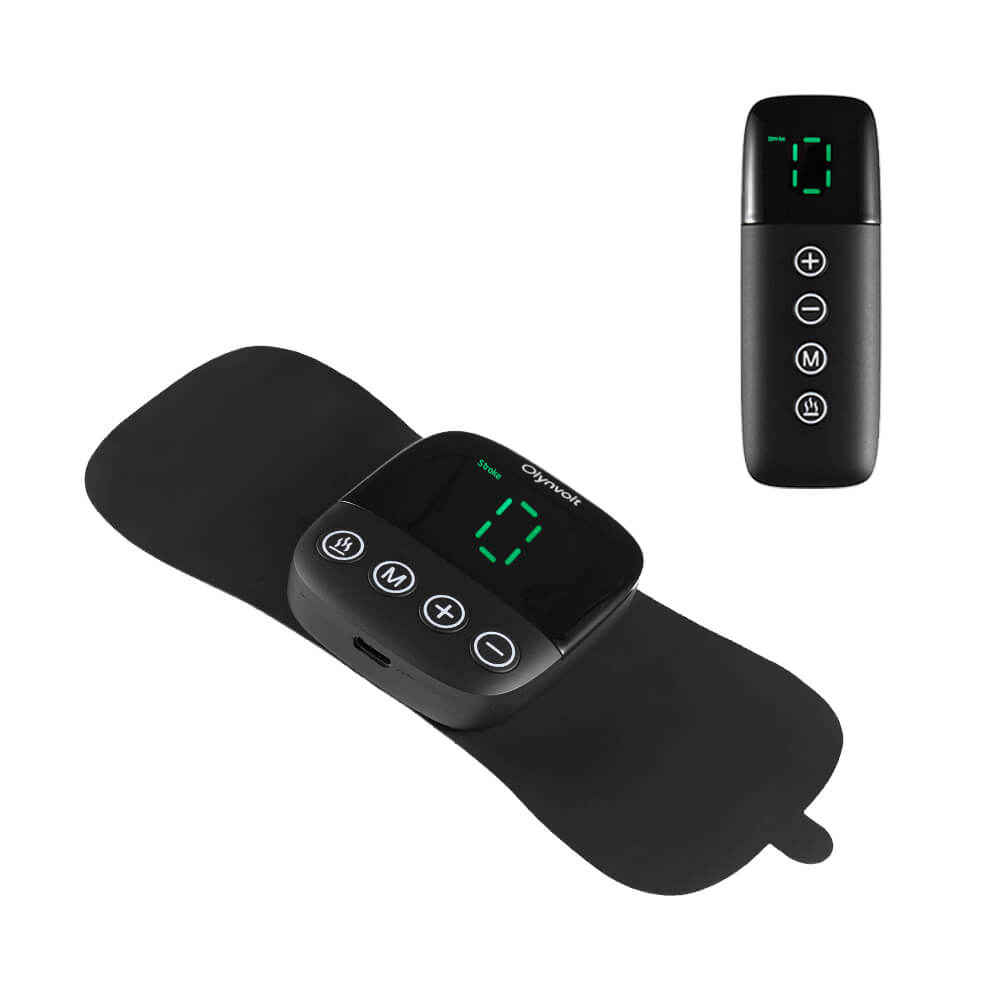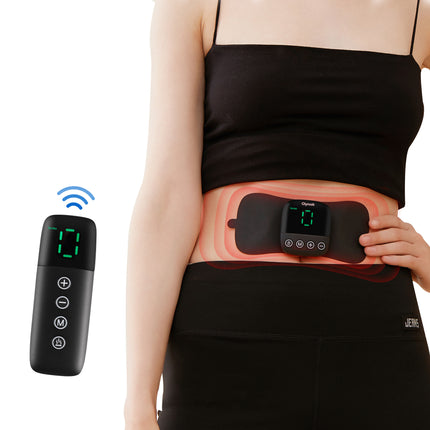 Olynvolt™ Pocket SE Heat-SmartHeat Pocket TENS Massager with Remote
Pain relief or Money back.Enjoy a 30-day at-home trial of our pain device. 

The most advanced,  Equipped with pre-set, clinically studied TENS parameters, the Corrective Therapy Device delivers proven electrical stimulation to correct the source of the pain.
Smart Heat Therapy with TENS on the Go
ELECTRICAL MUSCLE STIMULATION
Relieve Pain, Easier, Faster and Better Fitness
It can make continuous and gentle stimulation to help with relieve painful muscle, muscle toning and firmness, endurance improvement.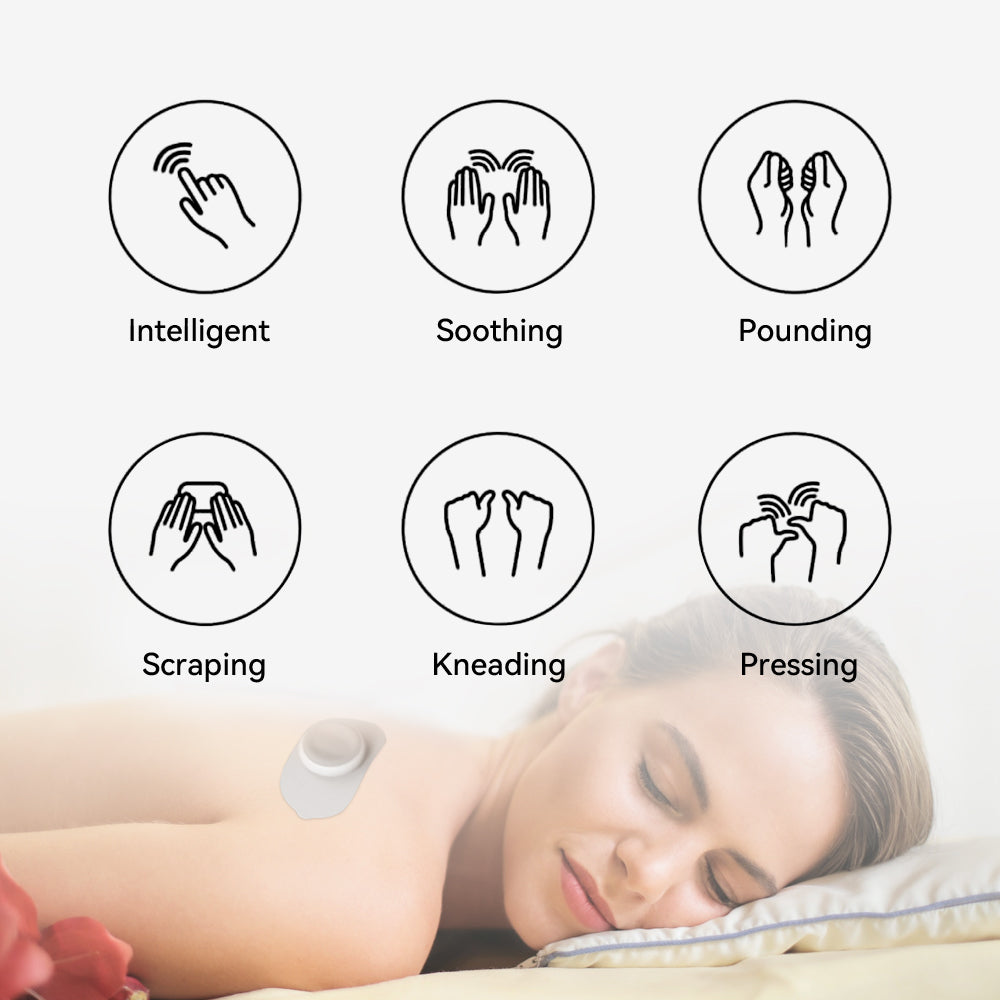 8 MODES OF THERAPY
Personal Massager
8 different modes can be changed in different body parts, including kneading, acupuncture, beating, scraping, cupping, and exercise.
19 LEVELS OF INTENSITY
Comfort Your needs
Effective and Safe intensity levels for different kinds of pain. Strong pain can increase the level to see faster results. Can also lower the level before going to bed.
Power of wearable ems
Relieve Stiffness and Soreness with Soothing Heat
Can be easily applied directly to most parts of the body, that heats up so fast it will leave your body feeling a sense of relief nearly instantly.
Easy to use
Both Remote & Host Control
Featuring easy to use button controls, also Bluetooth connectivity to the remote to connect devices, and portable design allows you to move better anywhere and everywhere.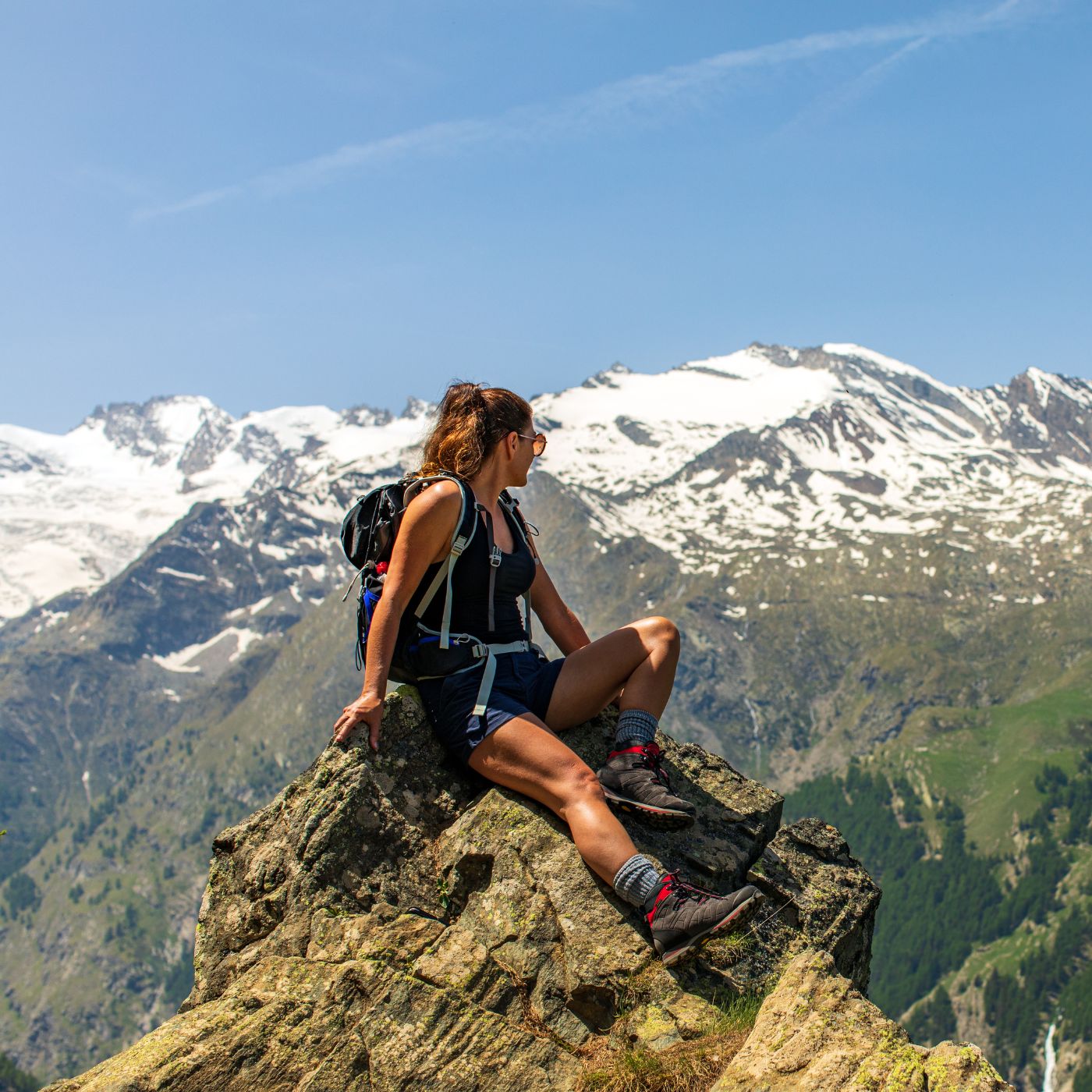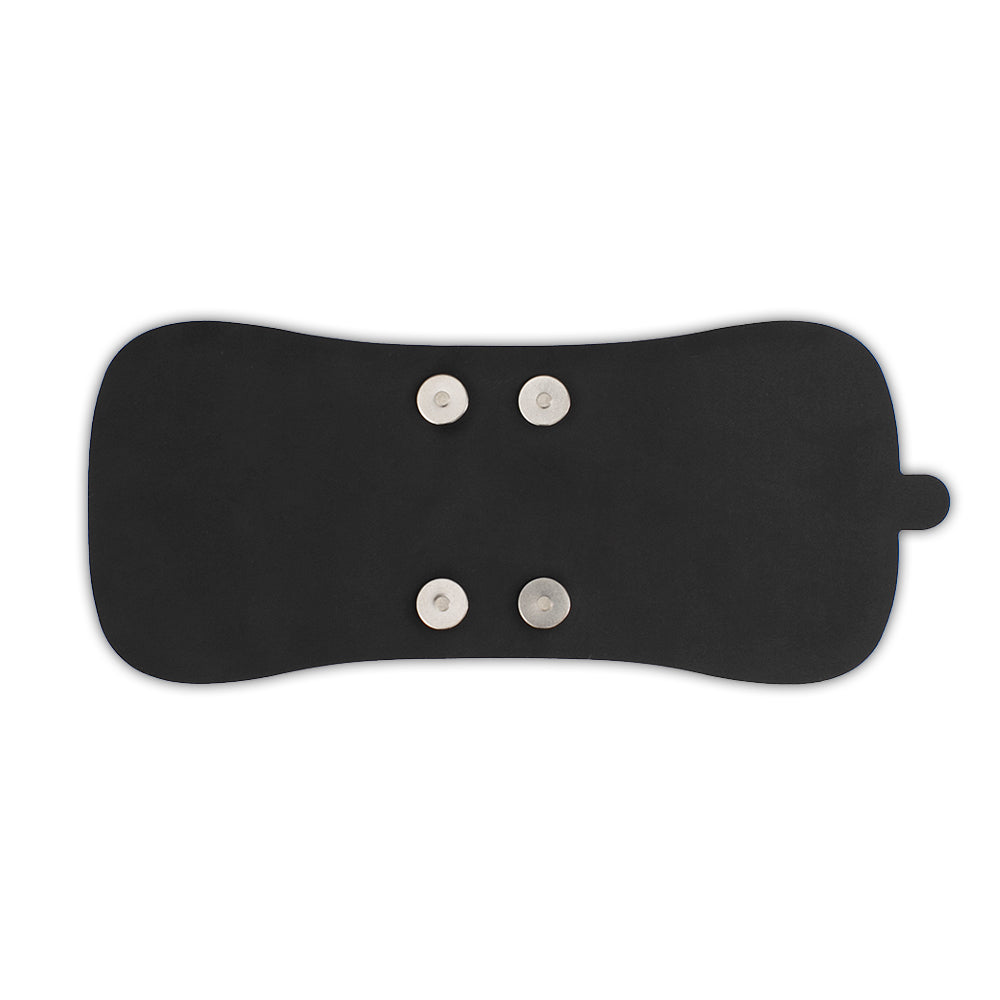 Rechargeable with USB
Up to 10 Hours Using
10 hours in massage mode, and about 1 hour in heating mode
Drug-free, Skin-friendly
Replaceable Pad
Comes with 1.5x larger pads that are completely reusable up to 40 times each.
Olynvolt Heat technology
Advanced Heat Tech
With all-new OlynvoltHeat technology, the Olynvolt SE Heat can heat up 6x faster than a standard heating pad – providing instant, soothing relief to sore muscles.
Scientific treatment of muscles
Muscle Recovery
Olynvolt Pocket SE Heat can bring in fresh, oxygenated blood to provide your muscles with what they need to recover from strains, tears or injuries faster.
Find Which Massager is Right for You
What's included with your Olynvolt Pocket
· Wireless Remote Control *1
· Massager Device Unit *1
· Organic Replacing Pad *
· Product Manual *1
· Charging USB Cable *1
It depends on where you are. Orders processed here will take 5-7 business days to arrive. Overseas deliveries can take anywhere from 7-16 days. Delivery details will be provided in your confirmation email.
For more details, please read shipping policy.
Olynvolt Pocket SE Heat can be used as much as you like - yay! Rest assured, the device has undergone clinical testing to ensure it is completely safe to use.
You sure can. Olynvolt Pocket can be used at all ages. If you have any specific health concerns, please check with our support team and your doctor.
Absolutely. We designed Olynvolt Pocket to be used by all body shapes and sizes.
Our device comes with a 30 Day Risk Free Guarantee. We're incredibly confident that you'll get relief from your body pain, tension and soreness with our device, but if you don't, please contact support within 30 days of receiving the product.
You can contact us through our contact page! We will be happy to assist you.