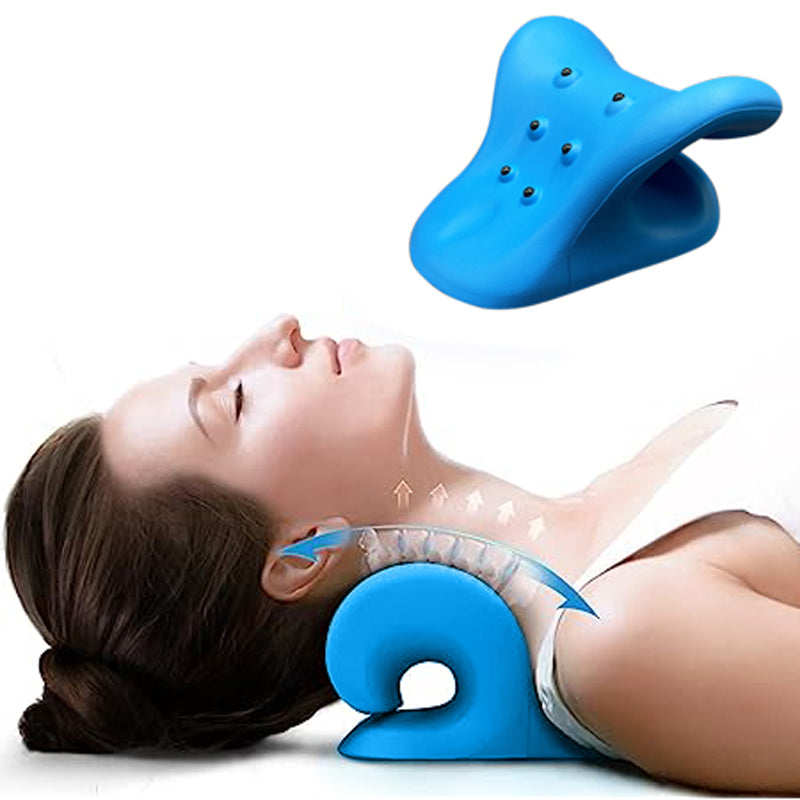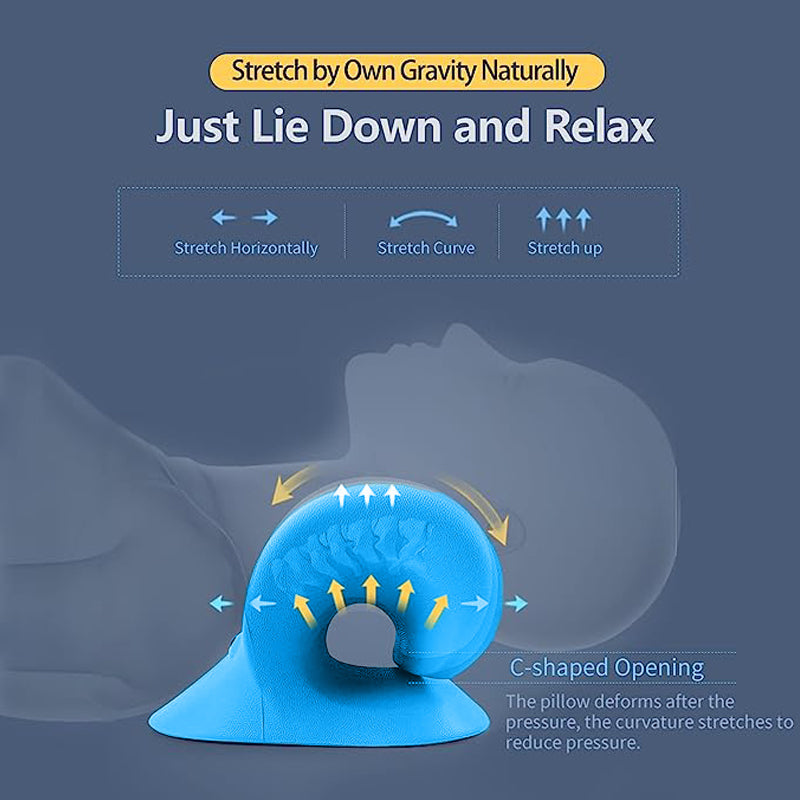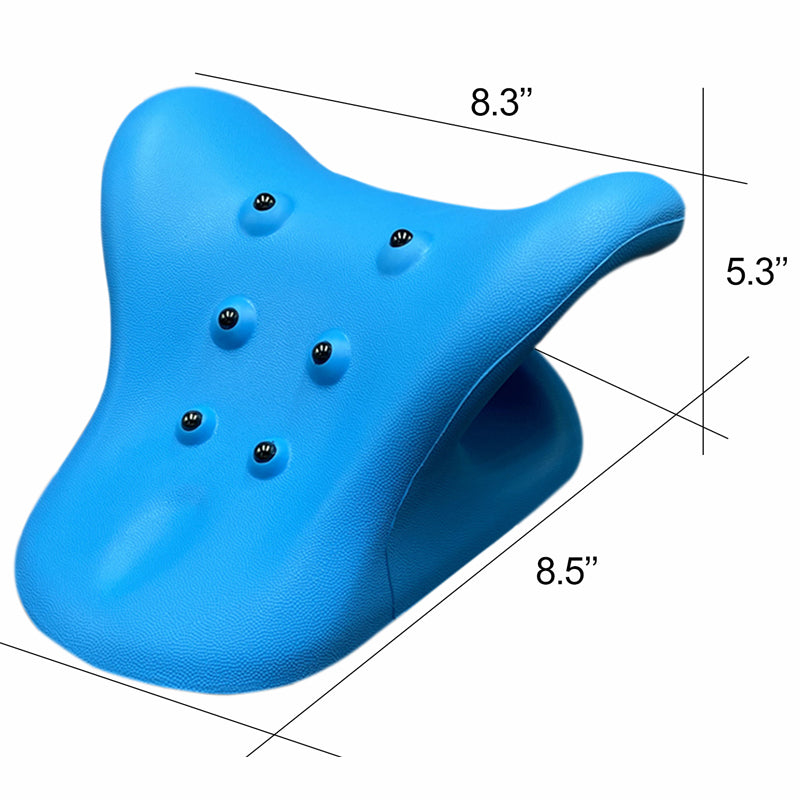 Olynvolt Magnetic Neck Traction Pillow
This specialized pillow is designed for effective neck support and features built-in magnetic massage functionality. It helps alleviate neck pain, promotes better blood circulation, relieves muscle tension, and reduces fatigue.
With its ergonomic C-shaped curve, the pillow provides optimal support to match the natural curvature of the neck, offering both vertical and horizontal support. 
In stock
Just Lie Down and Relax
Relief Neck Pain in just 10 Minutes A Day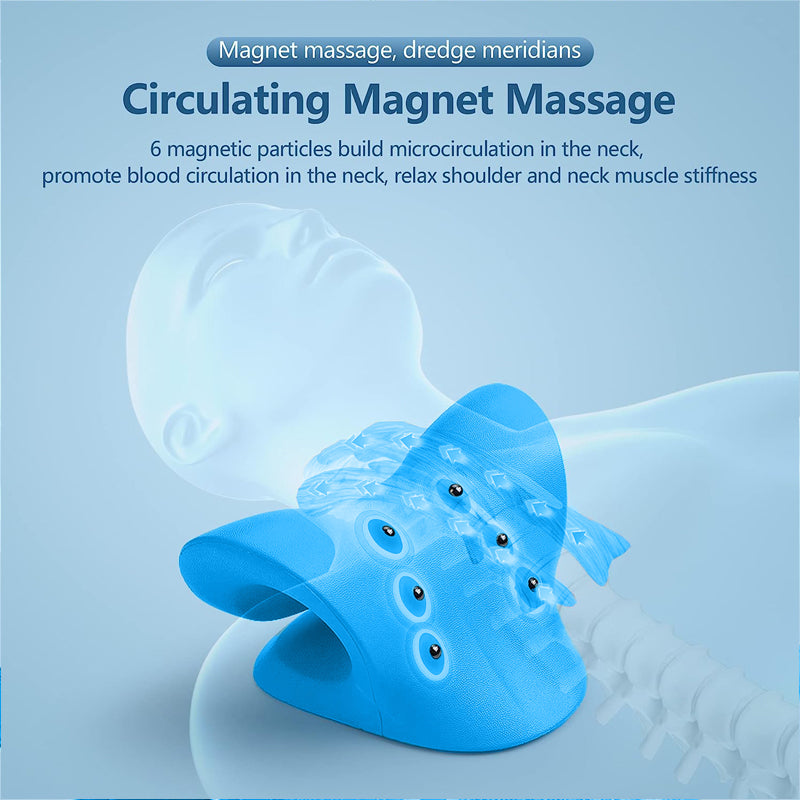 Magnet massage, dredge meridians
Circulating Magnet Massage
6 magnetic particles build microcirculation in the neck,
promote blood circulation in the neck, relax shoulder and neck muscle stiffness
your neck pain will be gone
How to Use!
Step 1
Lay the device on the ground
Step 2
Stretch & relax for 5-10 minutes
Step 3
When you're done, slowly stand up
Relieve neck's pain
Ergonomically designed
The C-shaped cervical traction device is ergonomically designed to match the human cervical spine, offering vertical and horizontal support.
It provides elastic stretching while lying down, helping to relieve neck pain and pressure, support the cervical spine, and restore its natural elasticity.
restores the neck's natural posture
Like two hands hold your head
Curved pillow conforms to the natural curvature of your neck
Heighten on both sides, Keep the neck in right position
What's included with your Olynvolt Magnetic Neck Traction Pillow
Magnetic Neck Traction Pillow *1
Product Manual *1
Non-woven bag*1
It depends on where you are. Orders processed here will take 5-7 business days to arrive. Overseas deliveries can take anywhere from 7-16 days. Delivery details will be provided in your confirmation email.
For more details, please read shipping policy.
You sure can. Olynvolt Pocket can be used at all ages. If you have any specific health concerns, please check with our support team and your doctor.
Our device comes with a 30 Day Risk Free Guarantee. We're incredibly confident that you'll get relief from your body pain, tension and soreness with our device, but if you don't, please contact support within 30 days of receiving the product.
You can contact us through our contact page! We will be happy to assist you.