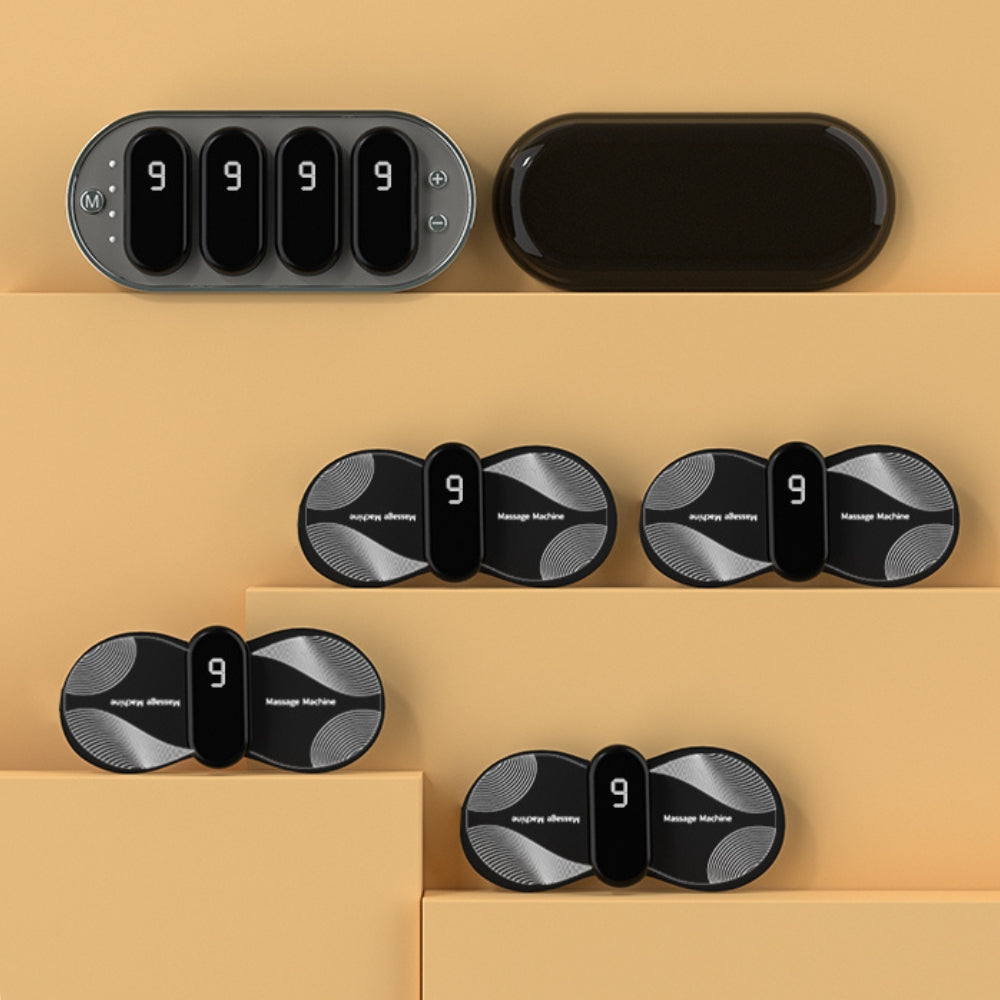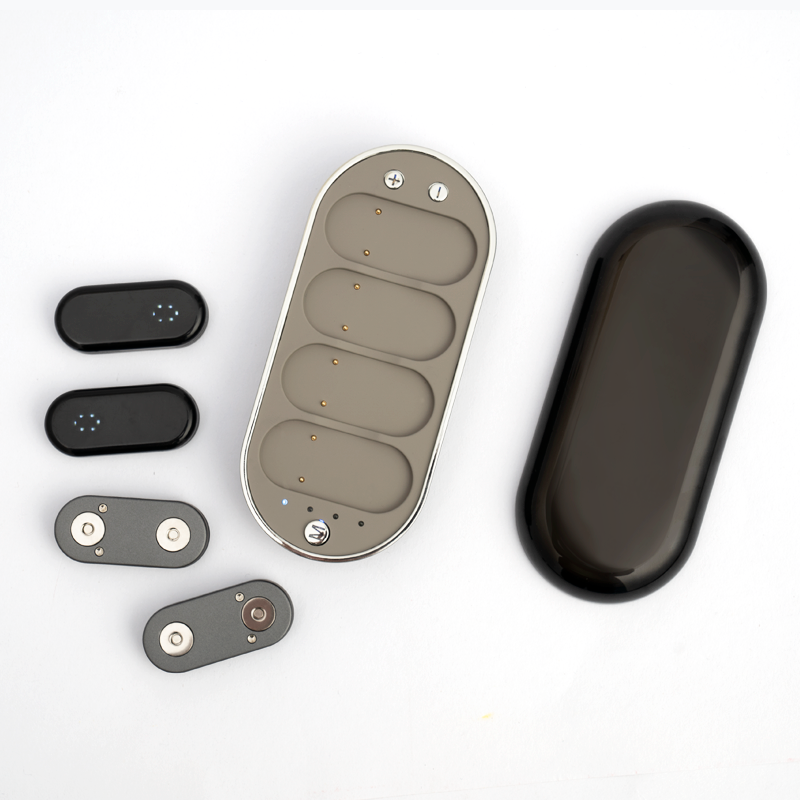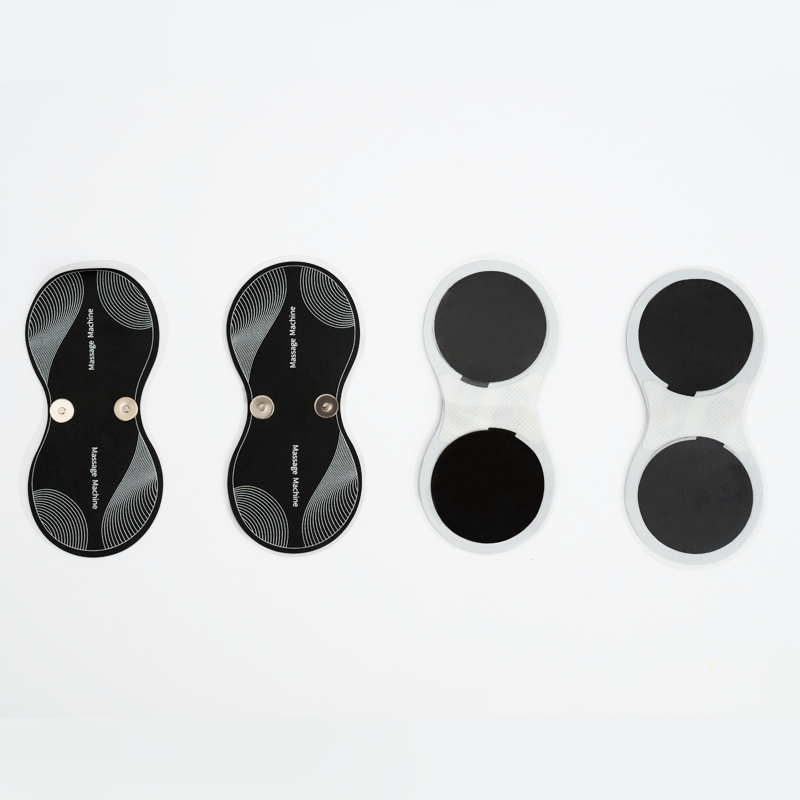 Olynvolt Quadwave Pro-Wireless Muscle Recovery Stimulator Made Easy
"An outstanding product! This four-in-one device is a true game-changer, addressing all my multi-area massage needs simultaneously. It has proven to be incredibly useful, effectively alleviating my pain. I wholeheartedly recommend it to everyone I know."- MedleyD.
In stock
Four units in one Massager
This Rechargeable Wireless TENS Unit and Muscle Stimulator packs the proven concepts of EMS & TENS into a sleek lightweight pod you can use anywhere. 

Trusted by everyone from the world's top athletes, to fitness enthusiasts, renowned physiotherapist to massage therapist, and beyond.
Portable & Wireless
Effective Muscle Recovery
Master Therapy Experience
Battery-life worry-free
Safe & Reliable
Tailored for fitness enthusiasts&athletes
Charging Case & Remote Control *1
Massager Device Unit *4
Organic Replacing Pad *4
Charging USB Cable *1
Product Manual *1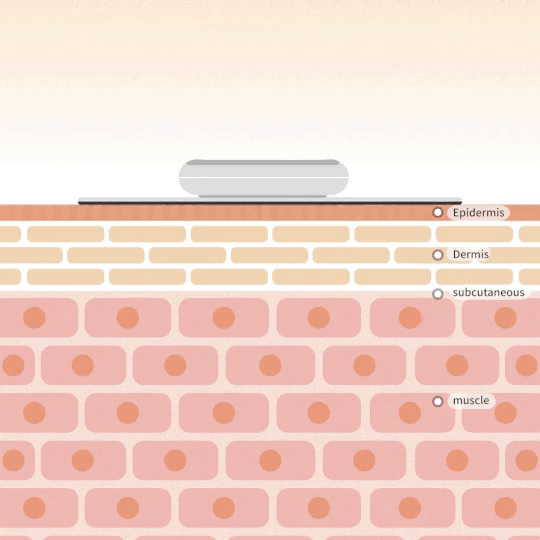 no risk of overdose
Effective Pain Relief
TENS(Transcutaneous Electrical Nerve Stimulation) can send electrical pulses across the skin's surface to the nerve endings of sore areas, providing fast and therapeutic pain relief.
Electrical muscle stimulation
Better Muscles Training
EMS can make continuous and gentle stimulation to help with muscle toning and firmness, endurance improvement, and lower recovery time between workouts.
Made for convenience
4 in 1 Wireless Massager
Massage four parts in the same time, also can share with others.
No wire, New free
Convenient like Airpods
Jogging, fitness, or hanging out with friends, the host and patch can be easily attached to your body parts to relieve your pain anytime, anywhere.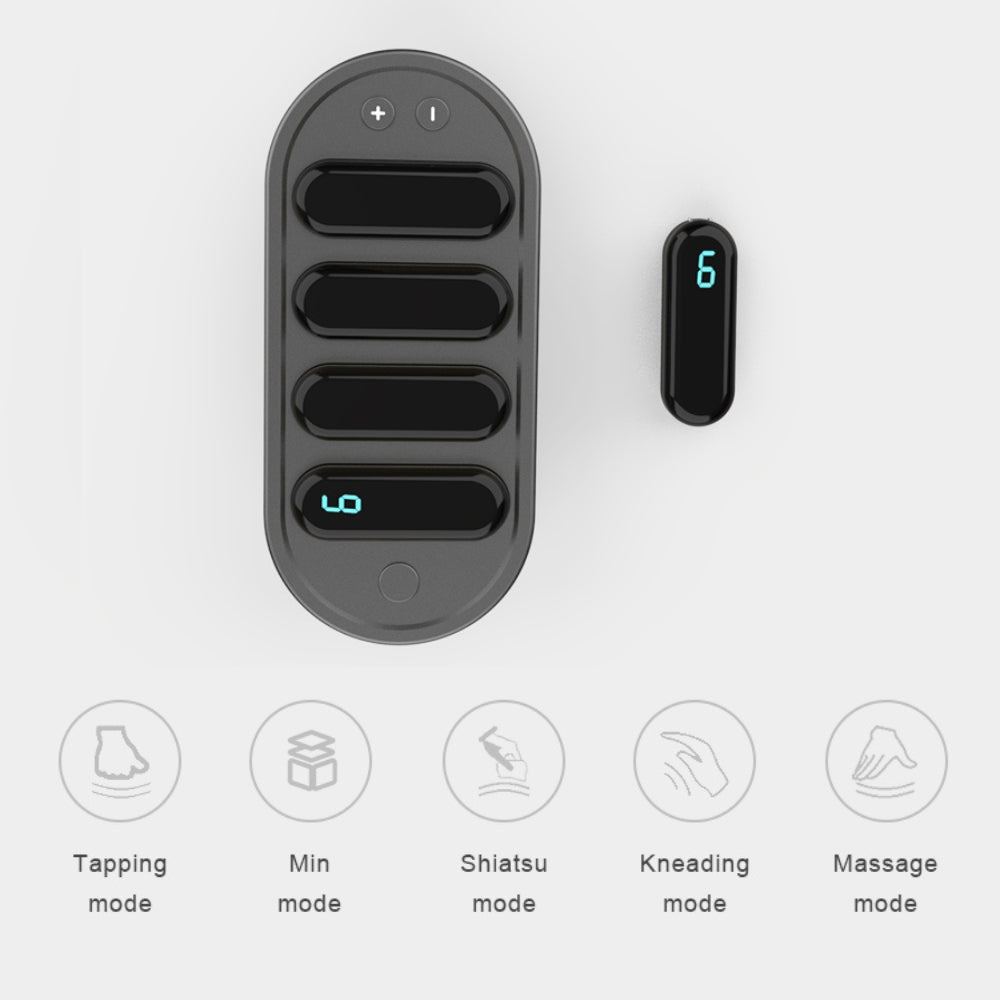 4 MODEs of Therapy
Personal Massager
Four different modes can be changed in different body parts, including tapping, shiatsu, kneading, massage mode.
9 levels of intensity 
Comfort Your needs
Effective and Safe intensity levels for different kinds of pain. Strong pain can increase the level to see faster results. Can also lower the level before going to bed.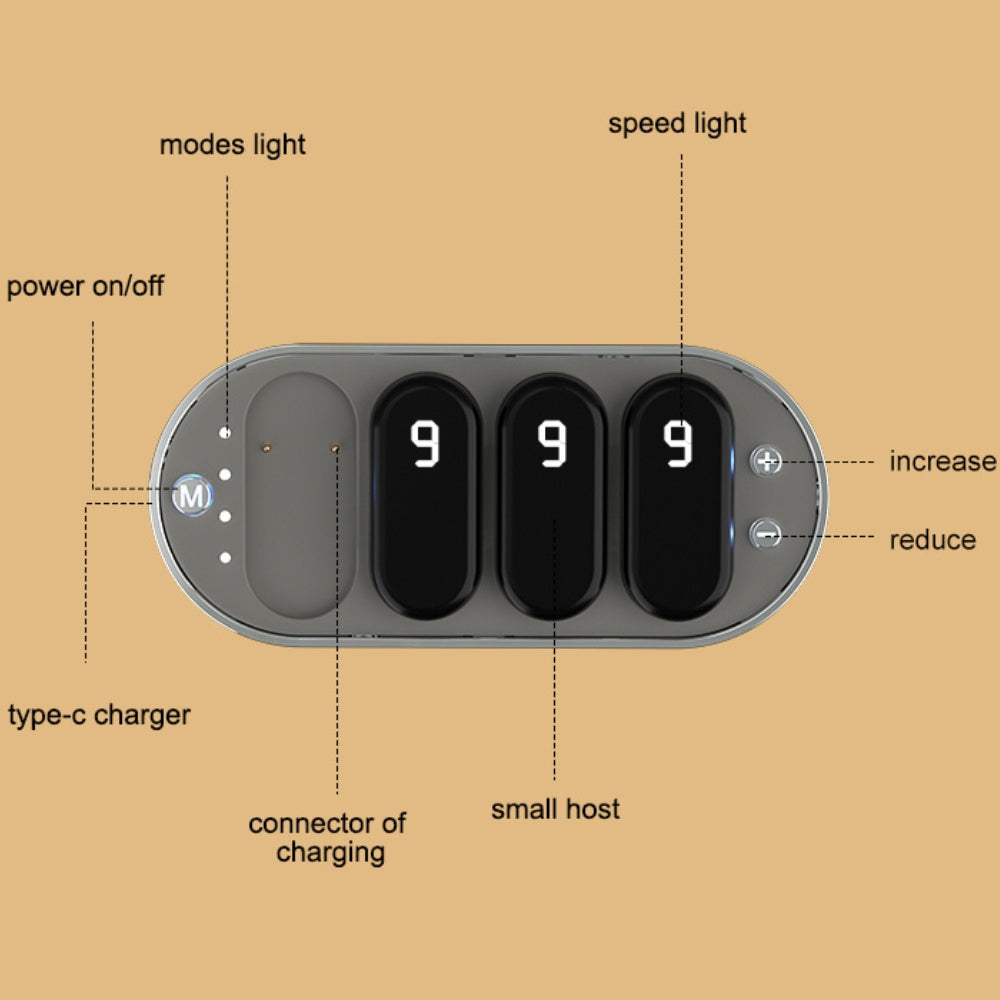 Rechargeable with USB
Remote Control & Charging Case
Not only the charging case, But also the remote control.
east to connect
One Button can Control
User-friendly design for all ages with physical buttons for easy control.
What's included with your Quadwave Pro?
· Charging Case & Remote Control *1
· Massager Device Unit *4
· Organic Replacing Pad *4
· Charging USB Cable *1
· Product Manual *1
Effective Pain management
Less pain, Fewer Pills
Chronic pain is a common medical problem shared by roughly 100 million Americans-close to one-third of the U.S. population.
Avoid the Dangers of Prescription Opioids and Gain Control over Chronic Pain.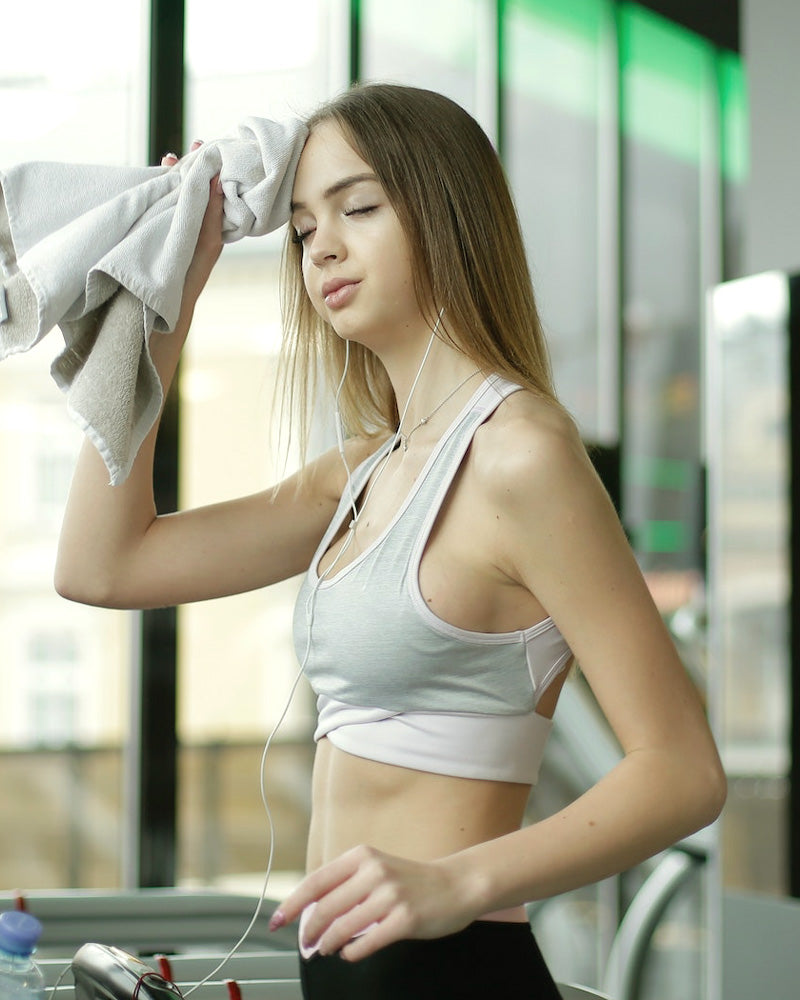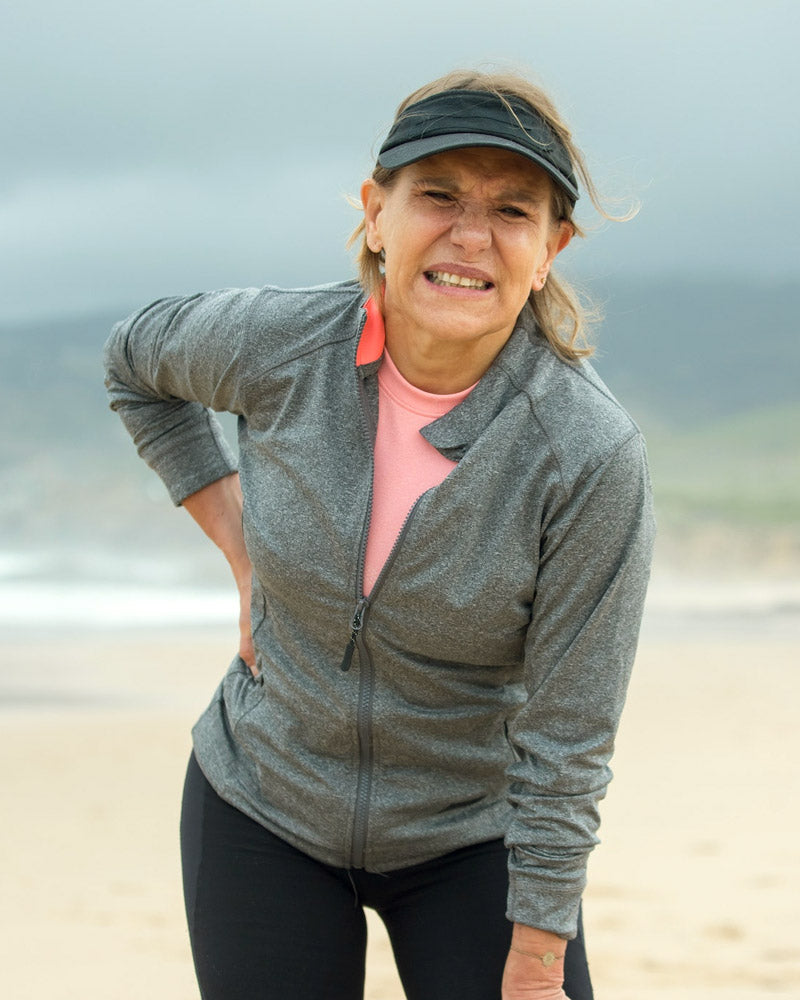 It depends on where you are. Orders processed here will take 5-7 business days to arrive. Overseas deliveries can take anywhere from 7-16 days. Delivery details will be provided in your confirmation email.
For more details, please read the shipping policy.
Quadwave Pro can be used as much as you like - yay! Rest assured, the device has undergone clinical testing to ensure it is completely safe to use.
You sure can. Quadwave Pro can be used at all ages. If you have any specific health concerns, please check with our support team and your doctor.
Absolutely. We designed Quadwave Pro to be used by all body shapes and sizes.
Our device comes with a 30 Day Risk Free Guarantee. We're incredibly confident that you'll get relief from your body pain, tension and soreness with our device, but if you don't, please contact support within 30 days of receiving the product.
You can contact us through our contact page! We will be happy to assist you.